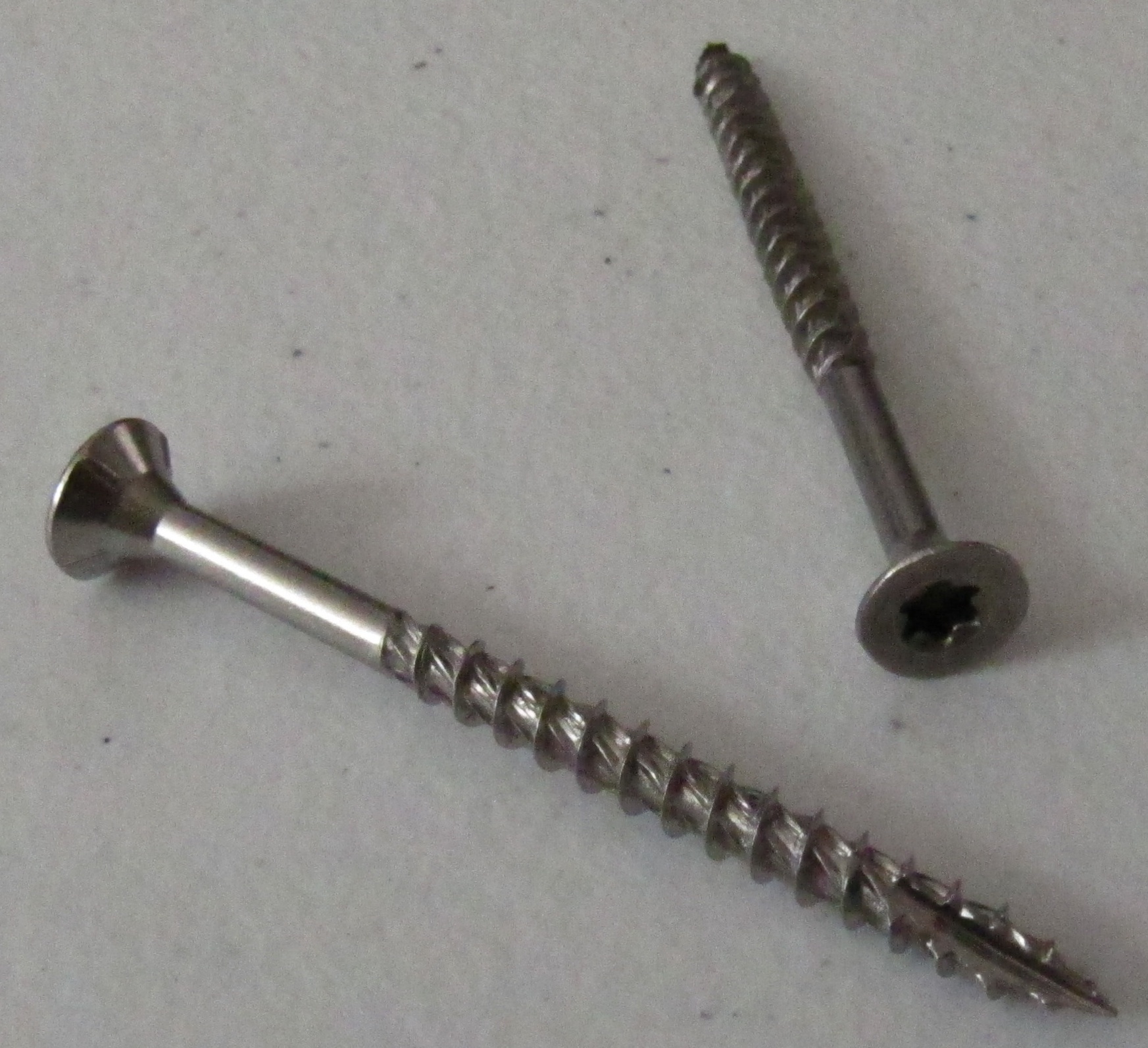 Star Drive screws are made from a stainless steel alloy that is compatible with both fresh & salt water installations. Our Star Drive Screws also feature a self drilling point for quick installation. Give the screw a quick twist to partially engage the screw into the strip, to eliminate the need for an extra hand. One Star Screw T-25 Drive Bit is included with every 100 screws. Eight foot strips require approx 24 screws. Eleven foot strips require approx 30 screws. Star Drive specifications: 2″ long x #12 Threads.
Star Drive Screw Pricing:
100 Star Drive Screws plus 1 Star Drive Screw Bit – $19.99 per 100 screws
400 Star Drive Screws plus 4 Star Drive Screw Bits – $77.96, ($19.49 per 100 screws)
900 Star Drive Screws plus 9 Star Drive Screw Bits – $170.91, ($18.99 per 100 screws)
Star Drive Screws are made in Taiwan.
Click here to go back to Piling-Guard Strips.
Click here for Piling-Guard Testimonials.
Click here for Piling-Guard Installation Instruction page.
Click here if you have any questions or want to call us.
If shipping is required, Piling-Guard.com only charges you the cost of freight. In other words, we do not add extra fees for handling.